Sage Aubrey
Client Sage Aubrey

Sage Aubrey blends her experience in fashion with her global philanthropic efforts to bring compassionate style into the fashion scene. Her fresh, modern, geometric approach to handbag design was the inspiration our brand design.
Her non-profit organization Generation Sage is a global initiative with an ambitious goal: to create "accessible education for every girl." Backpacks and school supplies are donated to girls who are deprived of an education by the daily realities of poverty, violence and gender discrimination.
Sage proves that altruism can look great and change the world...and we felt great helping Sage launch her world-changing company.
///
Photography by Zan Passante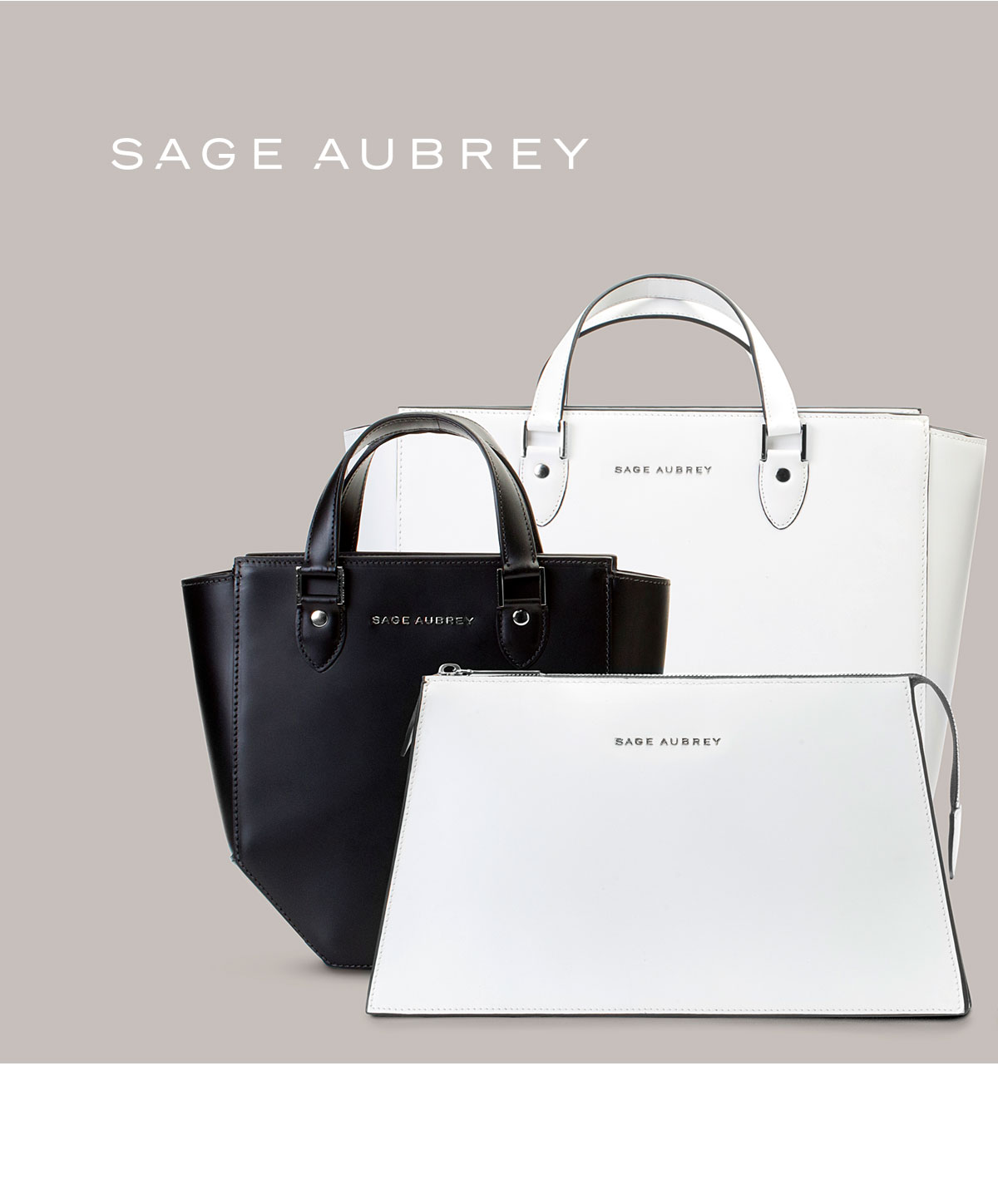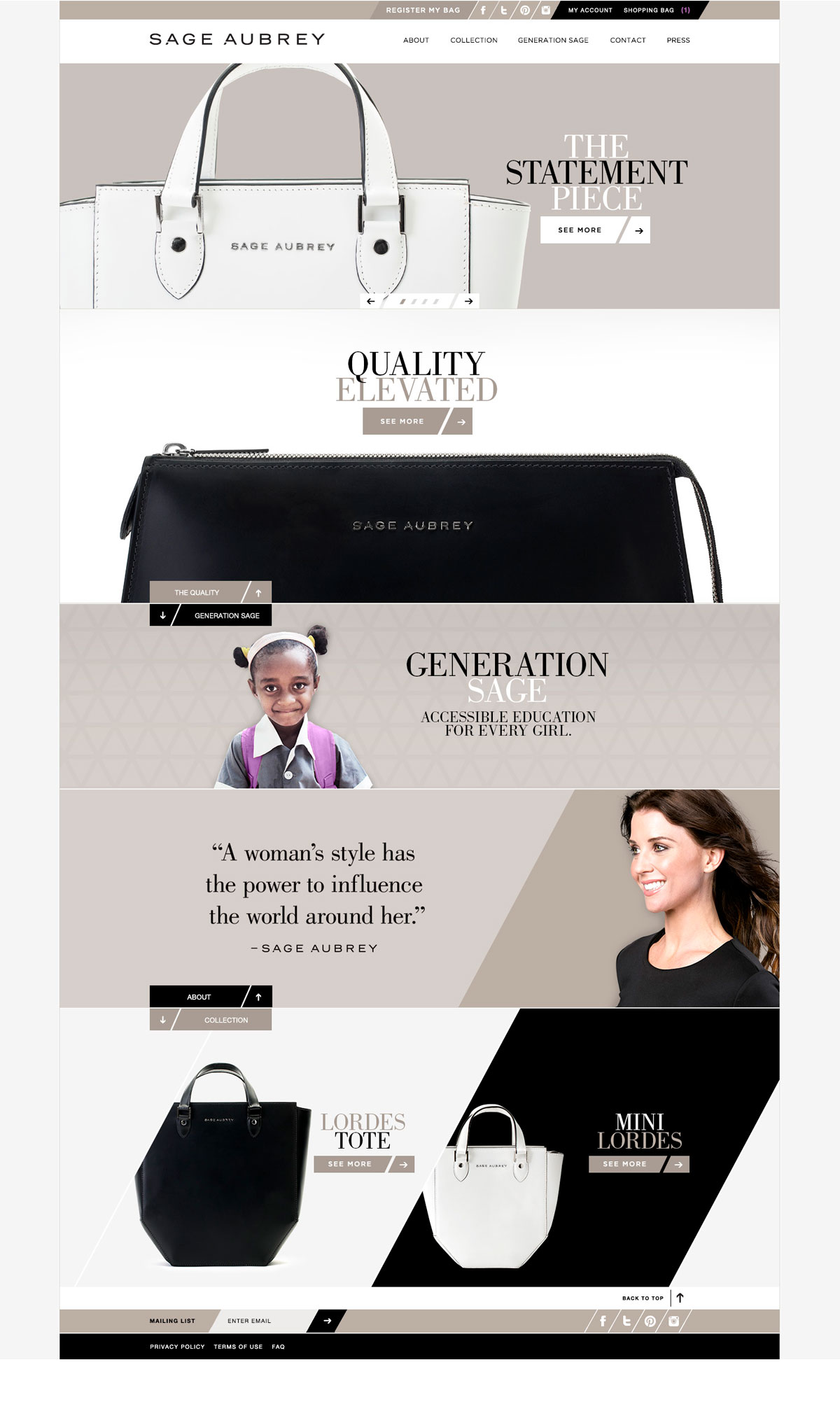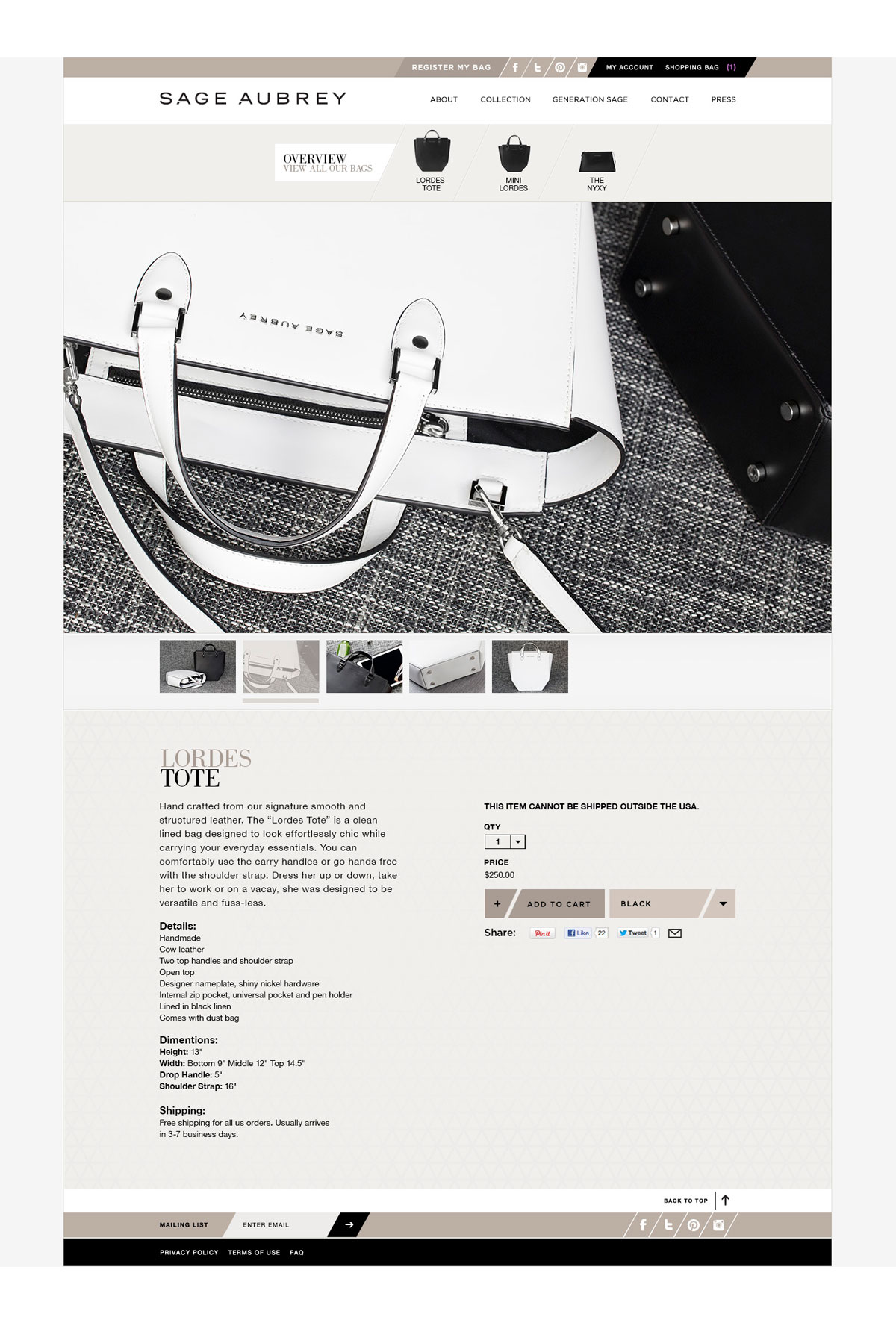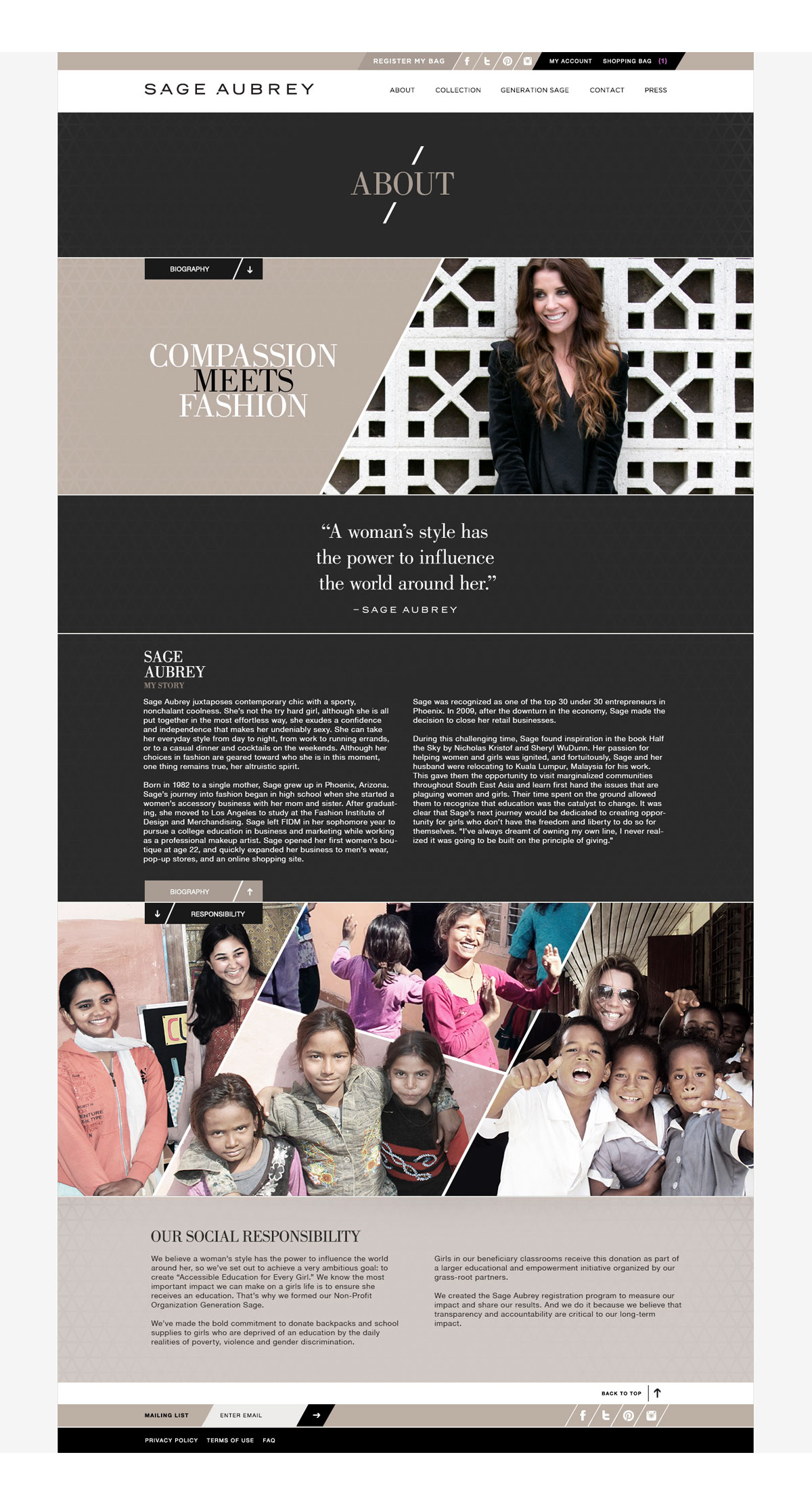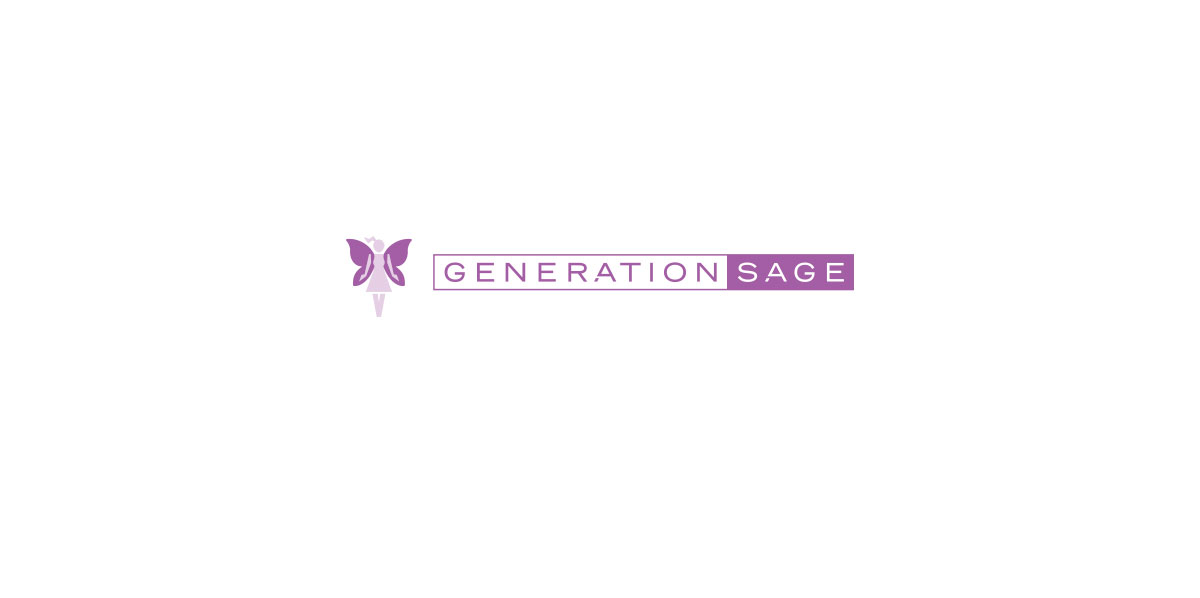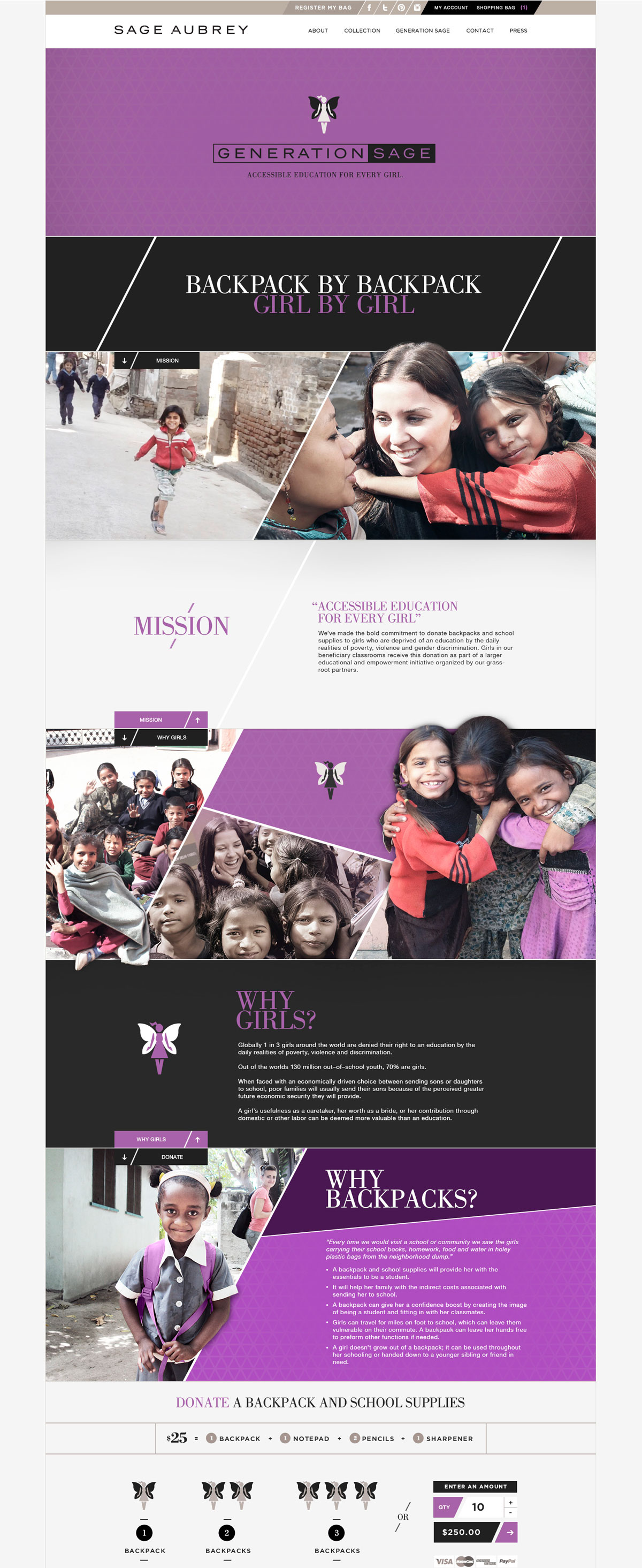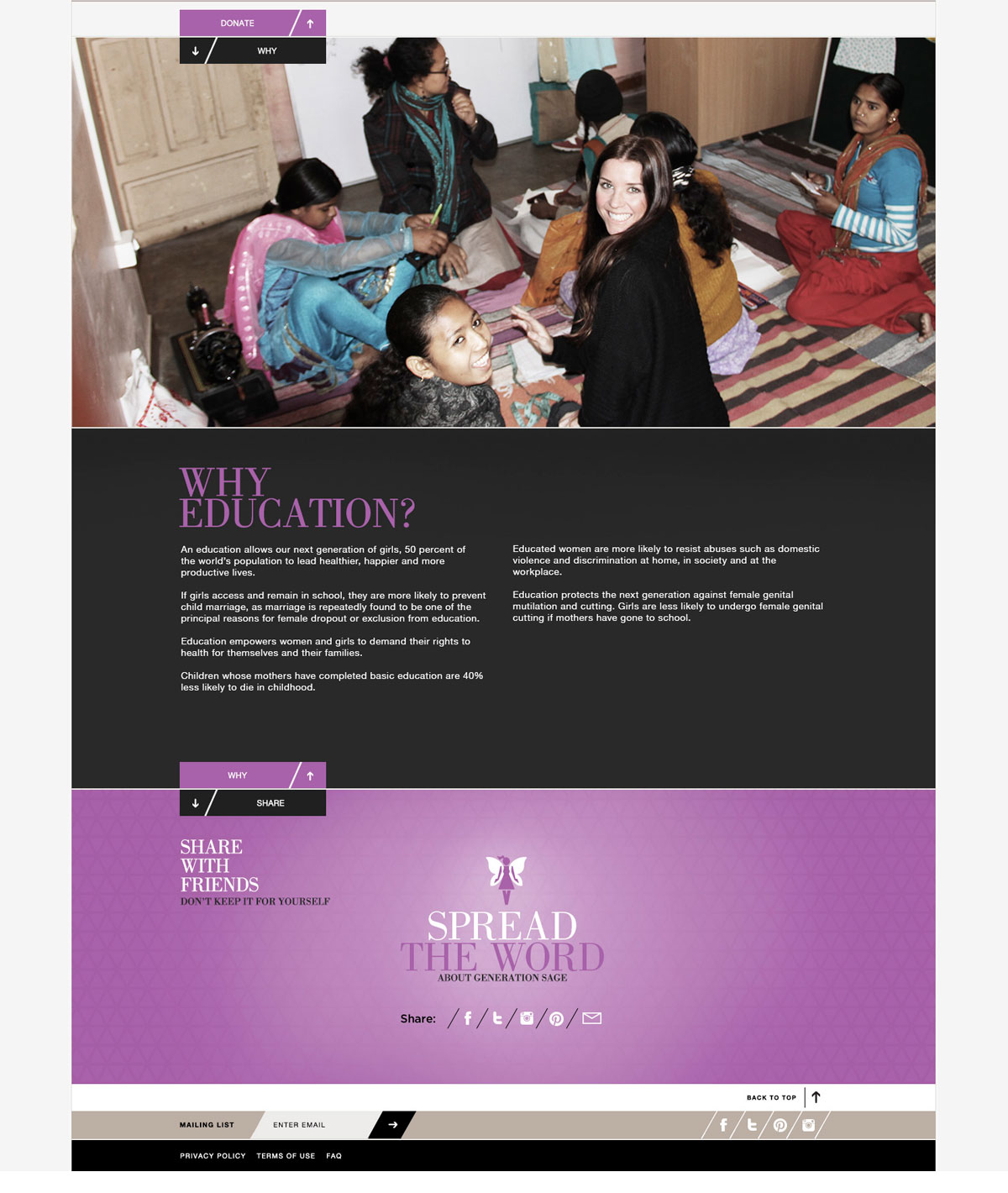 Next Project
Guy Fieri / "Shut the front door!"
Next Project