M+P
We're Meat and Potatoes, a respected award-winning creative studio in the Los Angeles market whose name
you'll never forget.
Since 2000, our focus has been to develop key design, brand-building and packaging solutions that are
fundamentally strong and to the point.
Our commitment, rare personal service, and proximity to the process make for satiated clients and diverse creations.
So browse our selected work, and give us a call if you're hungry for more – we have plenty in our archives.
///
818.848.2280
info@meatoes.com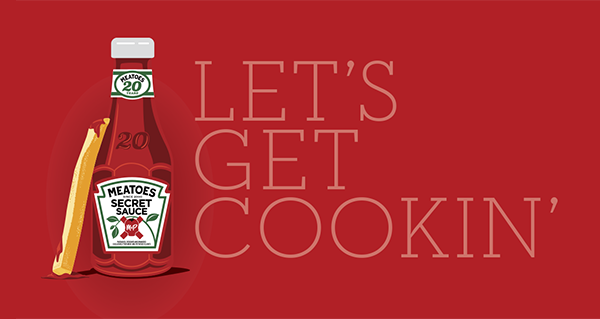 ///
Who we serve:
Global brands, local brands,
pop stars, rock gods, celebrities, chefs, aficionados, fashionistas, entrepreneurs,
restauranteurs, distillers, authors, entertainers, educators, marketers, investors, innovators, carnivores, omnivores, vegetarians
& vegans.

///
What we serve:
Design, branding, packaging, key
visuals + everything in between
– just ask.
///
At your service:
Grammy® nominated creative director, designer, mentor, author and
M+P founder/owner, Todd Gallopo, began his career honing his skills in the music industry, where his creativity continues to inspire, innovative packaging and image campaigns for numerous music legends and beyond.
(Have you found the album cover archive in our portfolio?)
More about Todd:
linkedin bio

///
Want to be a tater?
Send a pdf portfolio & resume to
jobs@meatoes.com